Tag: Power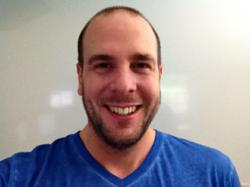 Sydney, Australia (PRWEB) January 22, 2013
The Internet has provided business owners access to easy-to-use, effective and relatively inexpensive tools that will help them build their business successfully. Having a wide variety of business solutions to choose from allows entrepreneurs to select the best ones that will perfectly suit the needs of their organization. However, it can also be overwhelming to be presented with a complex menu of choices, and the possibility of incurring costs from making a wrong choice can also be a cause of concern for many business decision-makers.
Business expert James Schramko is a great believer of investing in nothing but the best tools for every venture; he has always said that he is now able to live the lifestyle he wants for him and his family in huge part because of choosing the right systems for his multimillion-dollar businesses. In his latest Internet marketing training video, he shares a simple yet powerful checklist that he uses for his teams to ensure that every tool and every system they choose gets the job done efficiently and effectively.
I have a large team in my business and we use a lot of different tools and systems. This is our procedure when we want to review the systems we have and the tools that were using, he says, adding that his tips for getting the best tools all boil down to answering three specific questions.
1.